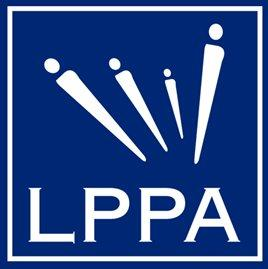 The school was awarded the Leading Parent Partnership Award from July 2015. We successfully renewed this award at our reassessment in December 2018.
Strengths Identified in the Review and Reassessment
The continued commitment of ALL staff to work in partnership with parents and external agency provision where necessary to support families to achieve positive outcomes for pupils continues to evolve in line with needs.
Visible relationships built on trust to support the whole family has enabled an ethos to thrive where parents are encouraged to speak to staff and share any information that is of relevance to holistic support provision.
The effective range of information and communication provision for parents to engage with the school taking into account that electronic systems have their place e.g. Marvellous Me and Twitter but the fact that face to face conversations are very much valued and still take place on a regular basis to enhance the support on offer.
A varied programme of training/information sharing/workshop and enrichment opportunities for parents and families to support their children's learning and develop their own learning has continued to be maintained and also develop following the LPPA Final Verification in partnership with external agencies as required.
The activities on offer support parents holistically to enable and empower them to support their families.  There are many formal courses on offer that cover a range of subjects e.g. family cooking, mental health awareness, sign language etc that offer qualifications to support parents to get back into the world of work.  These sessions run alongside stay and play, craft sessions and also weekly Credit Union collections again supporting the whole family.
The Creative Curriculum information and how this is shared with parents to enable them to support their children's learning.
Relevant documentation to show pupil achievements, progress, targets and tracking information that enables parents to be celebrate with their children but also to be kept informed of any concerns and how to work with the school to alleviate these.
Parent friendly policies and general school life guidance.  Starting conversations as early as possible is a definite strength of the school that continues to develop relationships with families and this in turn supports them to gain the best outcomes for all.
Effective and efficient transitions on the whole into the school, throughout the setting and on exit to the next stage of learning.
Appropriate recording and reporting e.g. CPOMS ensure that information sharing is key to support provision for children and families linking with external agencies where appropriate.
Consultation happens across the school in a regular, relevant and appropriate manner.  This again will continue as parents appreciate changes that are made and see the value of their voice and in their contributions to life at Corpus Christi.
Monitoring, evaluation and feedback is recognised as fundamental to meaningful development across the school and has become further embedded into every day practice through the school improvement and development planning processes.
The school recognises how meaningful their support to families outside of the schools gates is and to enhance this work with partner agencies in a successful multi agency manner to access funding, develop the course programme on offer and support citizenship at school and in the community.
Areas for Development.
Corpus Christi Primary School will use the comprehensively completed Objective 9 evidence record to celebrate and continue to develop.  Taking this into account development areas identified include:
Consult and evaluate – "We Asked, You Said, We Did", "and On a Scale of 1-10".  Don't underestimate the power of the "qualitative" data that you receive!  Use technology to gather "rich data" as systems develop. How do we look at improvements across the whole family? Family Star?
Change in line with need.  Acknowledging the societal changes and identify groups to target support provision at in line with need that will in turn enable staff gain quality data and sustainable outcomes so carry on!
Provide the welcome and support currently on offer to enable parents and families to continue to feel valued as partners in their children's education, learning and development.
Evolve the range of activities on offer informed by consultation with pupils and their families and continue to utilise the support and funding available from external agencies where appropriate.  Continue with the plans in relation to the Family Academy to support this area of development together with the Family Links programme.
Build on the work already in place to value parental contribution for those who are able to volunteer in school and enable steps to be put in place to support the development of parent friendly policies and quality assurance systems.